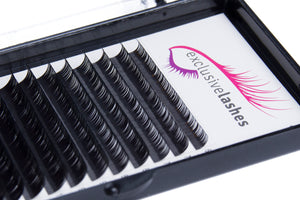 Matt, flexible, exclusive, high-quality false eyelashes for demanding eyelash stylists.
Single lashes, attached to 16 strips.
Carefully selected.
They are easily removed from the strip, making it easier to create perfect volume!
Their beautiful gloss, softness, and deep black color add luxury to the eyelash extension procedure.
An additional benefit is their arrangement on white strips.
Your clients are sure to enjoy how comfortable they are to wear!